LifeAfter, the Open World Doomsday Survival Game developed by NetEase Games, has launched its annual major update on August 6. Players now can become Revenant, a powerful being that has a signature appearance and zombie abilities, and explore the new Stage series — Dawn Break, which is also the name of a mysterious Revenant organization.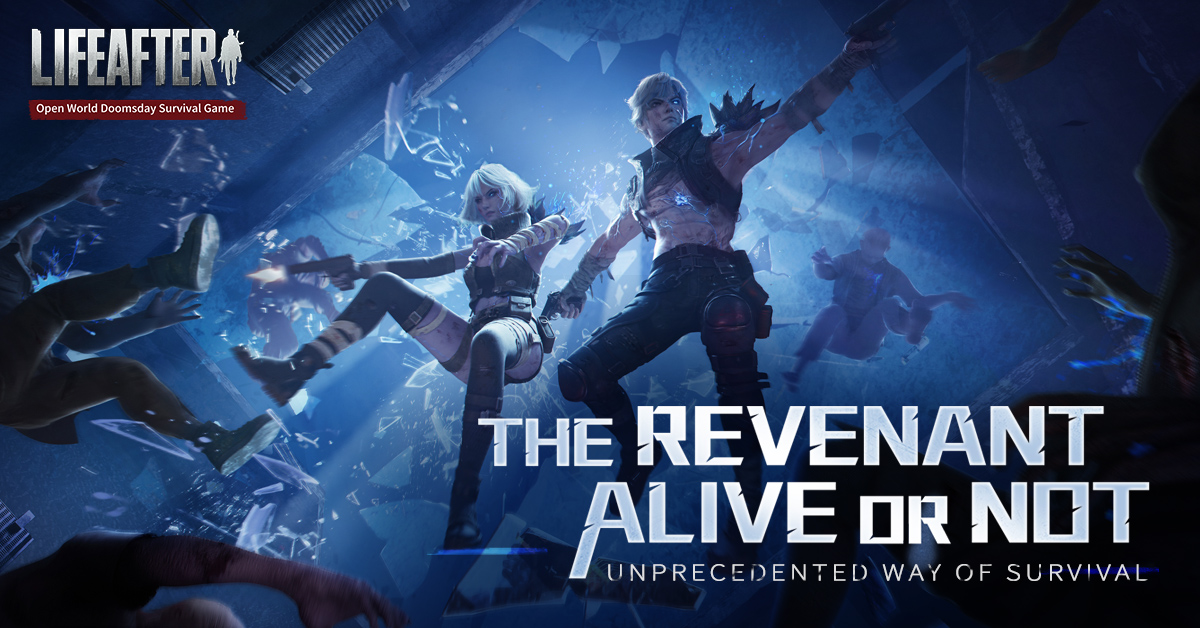 Dawn Break, an organization with 7 powerful Revenant and led by The Bloody Lion, appeared in the Doomsday World. The distinct character and powerful strength of Dawn Break members pique player's interest and make them want to explore the storyline. As of now, players are able to fight against three Dawn Break members—the Night Panther, the Snow Monkey and the Vigil at the Black Pearl Castle stage and the Levin City Stadium stage. The rest of the seven will all appear before players later on in the game.
Black Pearl Castle: Search for Olivia and take on the Night Panther
When players follow leads of Olivia's whereabouts to the Black Pearl Castle, they will find Olivia's trace and encounter the first Dawn Break member — the Night Panther. The Night Panther refuses to give up Olivia, and locks players in the room and attacks them with Gummy Bear! During the battle, players will eventually find Olivia who's in hiding. When players are about to bring her out, the Night Panther will become enraged and begin to chase players, triggering the final boss battle.
Wild behind innocence—the Night Panther
The innocent side of Night Panther treats Olivia as her friend, she would make her happy with bear stuffed with candy. However, she can also be very dangerous, once she thinks someone is trying to take what's hers, the wild side will emerge and tear apart her enemy in a heartbeat!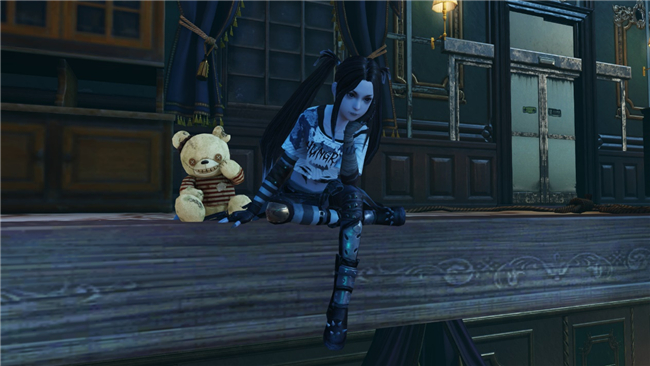 The gift bear for Olivia is stuffed with candy, but the bears thrown at players are stuffed with lethal bombs instead. Players must run and dodge to avoid being hit by those Gummy Bears.
Should players try to take away Olivia, the Night Panther will be enraged and transform to attack. The Night Panther in combat has the characteristics of a panther, and can jump and move as agile as one! Player who is being attacked by her Enraged Chase must run as fast as possible with parkour.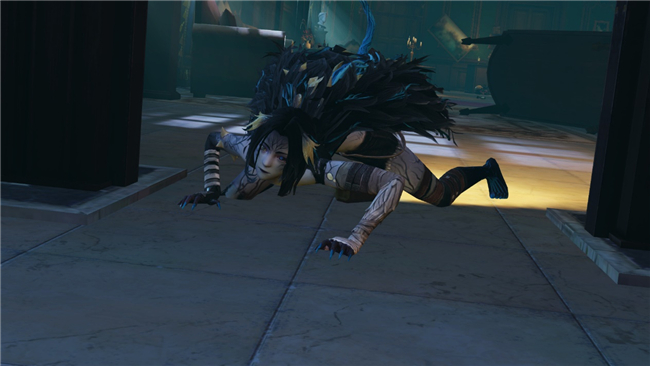 The transformed Night Panther can also bounce into the air and jump or swing between chandeliers, and attack players when the timing is right. Players must watch out for these diving attacks! Fortunately, if players shoot the chandelier that she's about to jump to, she will drop to the ground. This is the key to defeat her!
Levin City Stadium: Dangerous hostage trading, face the powerful duo — The Snow Monkey and The Vigil
After the tough battle at the Black Pearl Castle, the Night Panther managed to take Olivia away. In order to save Olivia, Caravan members are planning to trade Fenrir for her with Dawn Break at the Levin City Stadium. As player team waiting for the Dawn Break leader The Bloody Lion, they first have to fight several Revenant squads. When Bloody Lion finally shows up and ready to trade hostages with the Caravan, another Dawn Break member the Green Snake has already infiltrated the Caravan and set Fenrir free. The hostage trading proves to be a bust, and Dawn Break leaves with Olivia, and have Snow Monkey and Vigil stay behind and stop players from leaving!
The mighty and determined Strongest Warrior — The Vigil
Dubbed as the Strongest Warrior in the Dawn Break, the Vigil is gentle and put the life of his friends before himself. He's tough as iron and his bones can grow back even if they leave his body and change into any number of shapes.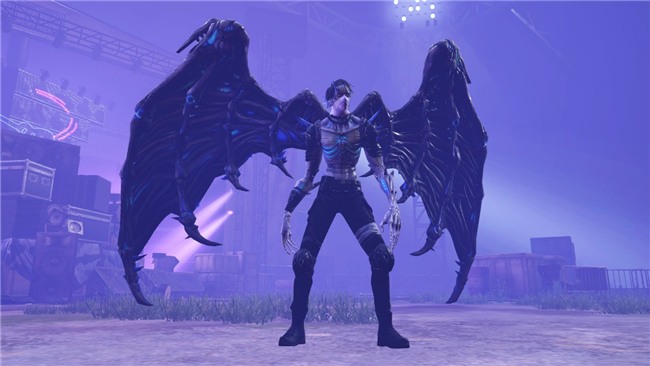 The Bone Wings on his back are his weapon, and his skills are mostly area attacks with knock-away effect. During stage combat with the Vigil, players must watch out for his area skills and try to find windows to damage him.
Perceptive Blade Master — The Snow Monkey
The Snow Monkey is extremely capable in combat. His nerves and muscles are super sensitive and able to catch any slight changes in the environment. He has great control over his muscles and can move with excellent speed and strength. The Snow Monkey wields a sword and can rush up to players in a super-fast fashion to attack, and can cause AOE damage to players. He can greatly increase his damage after transformation. Players will be killed instantly if they directly face the transformed Snow Monkey.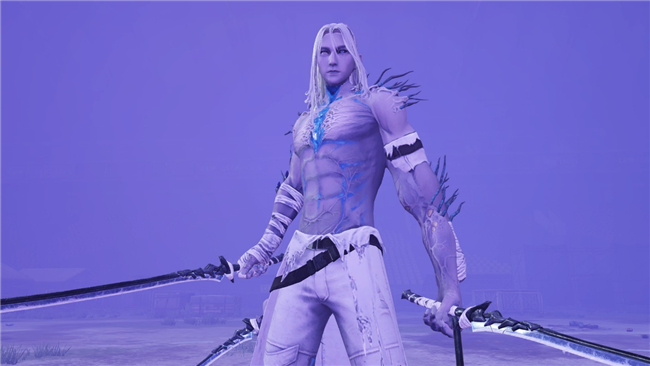 Fight against the powerful duo
When the Vigil has taken enough damage, the Snow Monkey will join the battle and attack alongside the Vigil. The Vigil will jump into the air and attack with air skills, and Snow Monkey will perform area skills with his blade. If players enter the blade range, they will be attacked by the Vigil from above!
Will players stand a chance when they're facing this powerful duo? How can they get out of this one? Enter the game to find out!
The mysterious Revenant organization Dawn Break, led by the Bloody Lion, has members with distinct characters and extraordinary skills, making the organization a powerful existence. However, there is no intel as for what position they're on and what purpose they have. Whether humans or Revenant, if someone interferes with Dawn Break operations, they'll be treated as enemy. What is the secret of this organization? What stories are behind its members? In subsequent versions, players will encounter more of the Dawn Break, and unveil their secrets step by step!
Download LifeAfter now: https://go.onelink.me/uf4S/1ac5f621
LifeAfter Official Facebook: https://www.facebook.com/LifeAfter.en/
LifeAfter Official Twitter: https://twitter.com/LifeAfter_en
LifeAfter Official Website: https://www.lifeafter.game/
LifeAfter YouTube: https://www.youtube.com/channel/UCgGn6T7CV137rafeG-iFuxg
About LifeAfter
LifeAfter is an open-world doomsday survival game developed by NetEase Games (both iOS and Android version). Players are facing scarce resources, harsh weather, and dangerous wild lives, and from scratch collect resources, build houses, make tools and weapons, and fight alongside with teammates to make and defend a home in a post-apocalyptic world. By virtue of its vivid rendition of a doomsday world and survival struggles, the game now has 200 million registered players worldwide since its launch in 2018. It was dubbed the Most Competitive Game of 2019 by Google Play.
About NetEase Games
NetEase Games is the online games division of NetEase, Inc. (NASDAQ: NTES and HKEX: 9999), developing and operating some of the most popular mobile and PC games in markets including China and Japan. As one of the world's largest incubators of quality online game content, NetEase Games is dedicated to supporting the growth of innovative studios around the globe and growing an international presence along the way. To complement its self-developed games and world-class R&D capabilities, NetEase Games also partners with other industry leaders including Blizzard Entertainment, Mojang AB (a Microsoft subsidiary) and other global game developers to operate some of the most popular international online games in China. For more information, please visit neteasegames.com.